El Dorado Casserole is easy to make.  It has two layers you mix – a meat layer and a sour cream layer.  Then you add a layer of cheese, and a layer of tortilla chips.
You're definitely going to taste the garlic and onion in the meat layer.  And you'll experience a little kick from the green chilies in the sour cream layer.  You'll love the melted cheese and the crunch from the tortilla chips.  It all comes together beautifully into a delicious Mexican inspired dish.
If you're a friend of mine and you've just had a baby or gotten out of the hospital this is the casserole I'm going to bring you.  You're welcome.
We learned over the years, that it is better to give "smaller-sized" dishes to people.  For us, it was overwhelming to eat a very large dish all at one meal.  Since, within two days of receiving a meal, another friend would bring over another dish.  So the leftovers never got eaten; half of it usually went to waste.
Now, when I make this casserole I put it into TWO 8 inch square aluminum pans.  One pan for our friends and one for us.
When I deliver the casserole to a friend, I cover the pan with aluminum foil and write on it FREEZE OR UNCOVER AND BAKE AT 350º FOR 35 MINS.
So if your friend has plenty of meals in the fridge, this casserole is ready to freeze for later – when the meals stop coming.  They can bake it and have enough until the next meal comes.
And both families also get half of a large salad, half of a loaf of garlic bread, and half of a dessert.  This way, each family gets a whole dinner, not just one dish.
Here's what you'll need to make it.
Ground Beef Chuck Hamburger 80% lean, 20% fat (1-½ lbs.) (IN STORES ONLY) $3.66/lb.
2 cans Great Value™ Tomato Sauce (8 oz. ea.)  (IN STORES ONLY) $.33 ea
Great Value™ Garlic Salt 5.25 oz. (IN STORES ONLY) $1.98
Great Value™ Minced Onion 2 oz. (IN STORES ONLY)$2.44
2 cans Great Value™ Sliced Black California Ripe Olives (2.25 oz. ea.)  (IN STORES ONLY) $1.53
Great Value™ Small Curd Cottage Cheese 16 oz. (IN STORES ONLY) $1.98
Daisy™ Sour Cream 8 oz. (IN STORES ONLY) $1.34
1 sm. can Great Value™ Chopped Green Chilies 4 oz. (IN STORES ONLY) $.68
2 Bags Great Value™ Shredded Monterey Jack Cheese (8 oz. ea.) (IN STORES ONLY) $2.22
Tostitos™ Bite Size White Corn Tortilla Chips 13 oz. (I recommend brand name for this.) (IN STORES ONLY) $2.88
Here's how I make it.
In a skillet, brown hamburger on medium heat.  Drain off grease.  Add tomato sauce, olives, garlic salt, and minced onion.  Mix. Set aside.  Preheat oven to 350º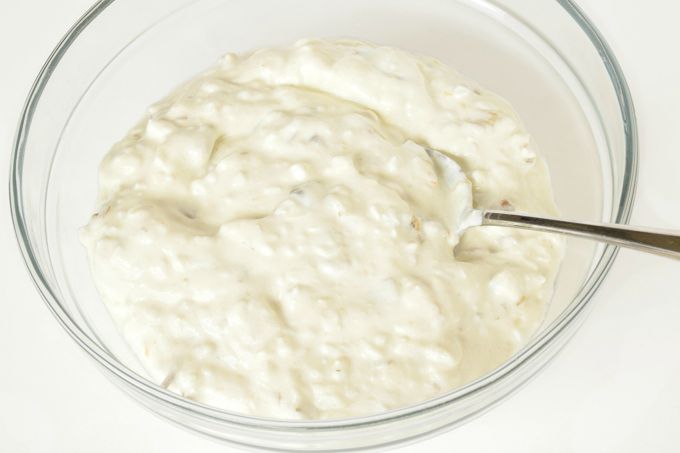 In a small bowl, combine cottage cheese, sour cream, and green chilies.  Set aside.
Grease a 9 x 13 casserole dish with butter (or two 8" square baking pans).  Spread half the tortilla chips on the bottom of the dish.
Cover with half of the meat mixture.
Spread half of the cottage cheese mixture on top of the meat layer, then top with half the cheese.
Repeat all of the layers.  Bake uncovered for 35 minutes.  Let stand for about 10 minutes.
My family is pretty happy when someone needs a meal because they get to enjoy this little treasure.
Enjoy, your family will like it too.
See you at Walmart!
Jennifer