This casual outfit looks good, but you're going to looooove how soft it is. My kids hug me a ridiculous amount when I wear it — they want to snuggle in and enjoy my CLOTHES.
Both the jacket and pants are made of a super soft fuzzy fabric.
No Boundaries™ Fuzzy Hooded Jacket – Juniors, White $10.00
The white jacket has a hood and pockets. The drawstring on the hood does help you tighten it. It's a "Juniors" but I didn't have to go up in size. They also carry it in "Juniors Plus".
Faded Glory™ Fuzzy Pants – Women's, Black $9.88
The drawstring on the elastic band waist of the pants is for decoration. The pants come in other colors, but do not have pockets. It has a matching jacket without a hood.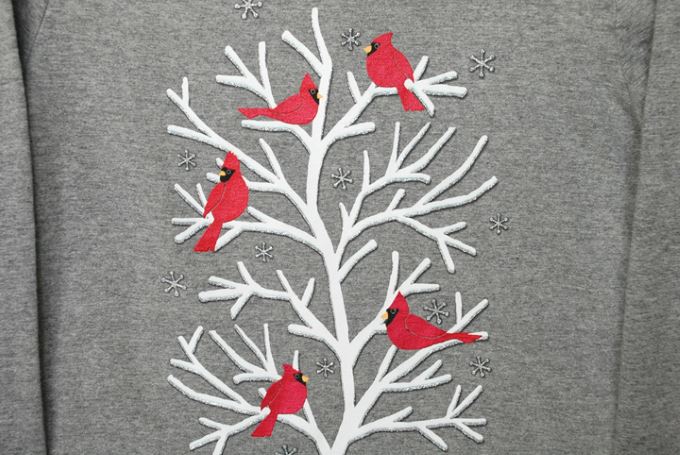 Holiday Time Long Sleeve Tee – Women's $7.88
The long sleeved tee was my favorite choice – so eye catching. I love the satiny red birds and the silver glitter on the snowflakes and branches. I think these Christmas tees will sell out quickly because they are so nice.
Faded Glory™ Casual Shoes – Women's, Black $9.87
The black canvas loafers aren't fancy but go well with this outfit.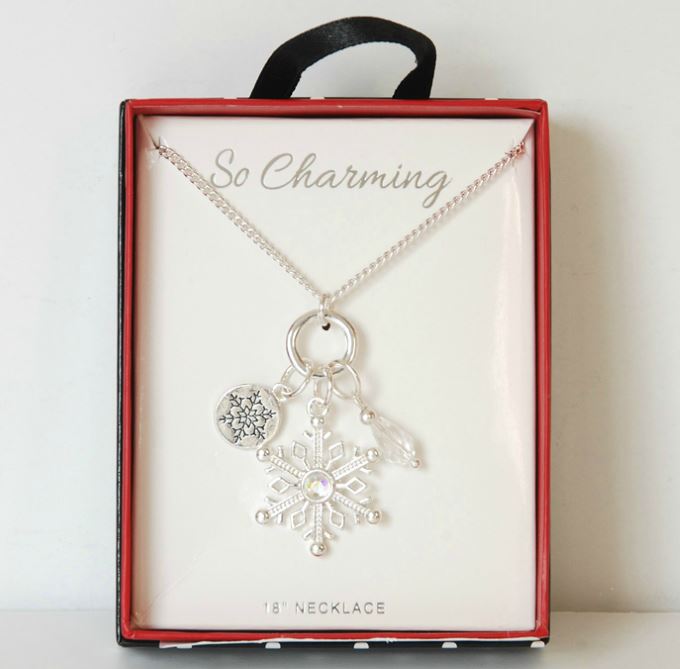 So Charming Snowflake 18″ Necklace – Women's, $4.88
The snowflake necklace is really special. It's in their Christmas jewelry. I love the details on it and the faux stone on the snowflake. It's 18" long.
Whoa, another child coming in for a hug as I write this. I may need to buy more of these jackets and pants in every color. Don't you just love snuggle hugs?
See you at Walmart!
Jennifer