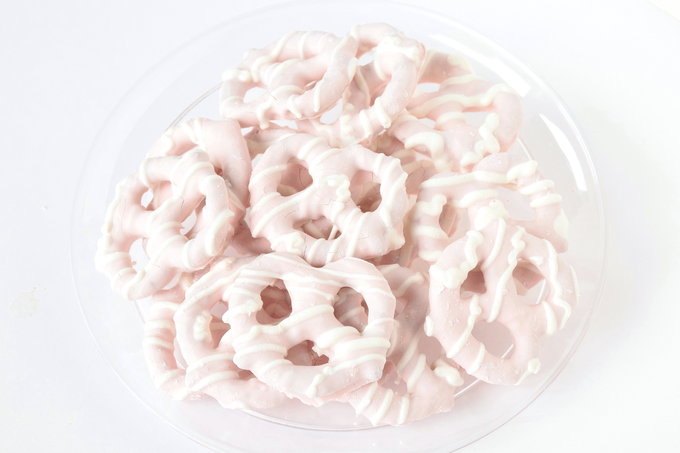 Strawberry yogurt dipped pretzels for spring!  It was exciting to see these – I was head over heels for their Christmas white chocolate snowflake pretzels.  And I'm a pink lovin' girl so these had my name on them.
They have a nice light flavor, especially for kids – a sweet and salty treat.  We really liked them.
In a bite there's a hint of strawberry, the creaminess of the yogurt with a little salt from the crunch of the pretzels.
It has a gentle sweetness, with a light taste of yogurt.  My youngest son kept calling it frosting.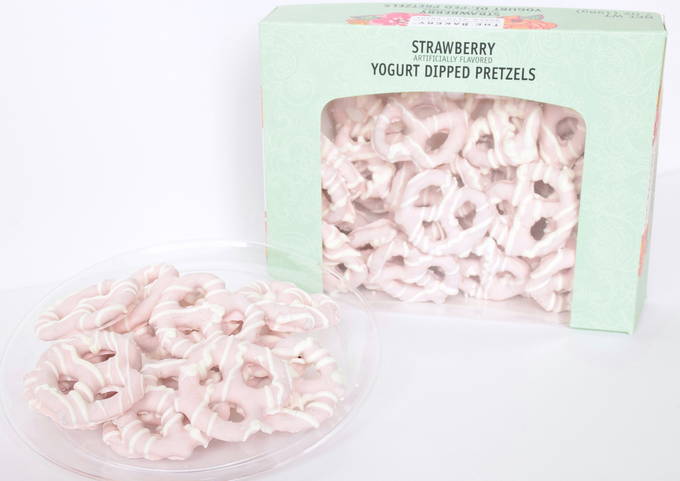 The Bakery™ Strawberry Yogurt Dipped Pretzels 7 oz. (IN STORES ONLY) $3.00
I think you'll like them.  I loved the white chocolate pretzels, but these strawberry yogurt dipped pretzels are also very good.  They would be so pretty for a wedding, birthday, tea party, or a spring sweets table.
See you at Walmart!
Jennifer